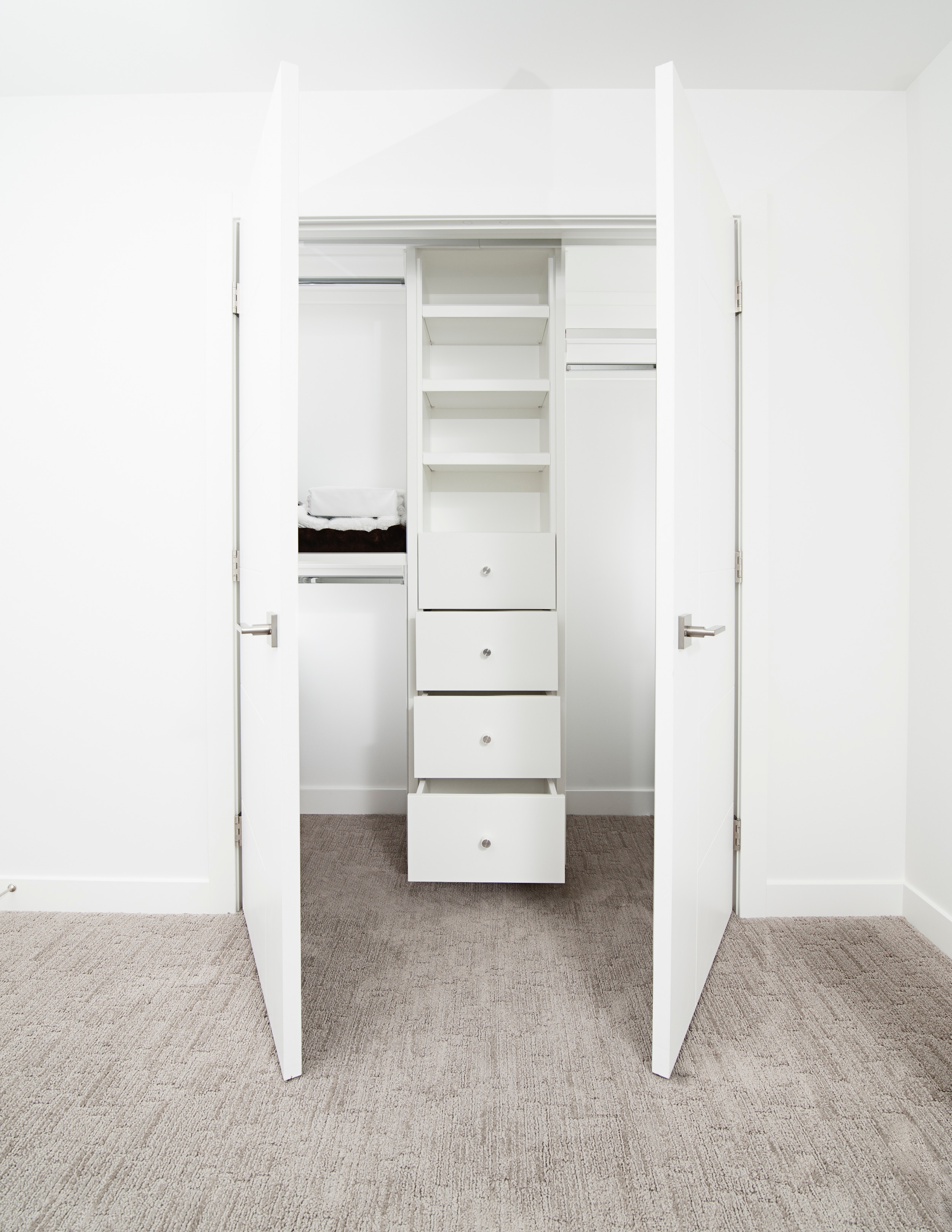 Try Storage Dividers
Freestanding dividers and screens help break up studio and loft spaces that feature few interior walls. Make these features serve a dual purpose by choosing dividers that include shelves, drawers, and other storage options.
Raise Your Bed Up
The space under your bed is ideal for keeping seasonal items and rarely used tools. For even more space, use risers or a lifting platform bed mechanism to increase your space. Ottoman beds include lifts to tilt the mattress up so you can access hidden items stored inside the frame. Drawers and containers installed on rails under the bed rolls out whenever you need them.
Add Rings and Hooks to Your Closet
A few inexpensive S hooks and shower curtain rings transform your clothing storage in even the smallest closet. Instead of buying specialty hanger systems that hold six to eight hangers in the space of one, order a few steel S hooks and short lengths of metal chain. Hang the length of chain from the S hook and attach as many hangers as you like through the links of the chain. For small and thin items like scarves and tank tops, slip some shower curtain rings on a wooden hanger. Hang items on the rings to store a dozen scarves on a single hanger.
Hang Your Hampers
Floor space is essential in your bedroom, but you also need to keep your dirty clothes organized and ready for laundry day. Look into hanging hampers to free up space on the floor while keeping your laundry at waist or chest height so it's easy to collect.
Consider Mirror Cabinets
Storage mirrors are similar to medicine cabinets, but they're not just for the bathroom. These mirrors reflect light to make an apartment appear bigger. They also help you organize supplies, spices and more out of view.
Ready to upgrade to a larger apartment? Check out our floor plans here at The Belden-Stratford and start planning your move.