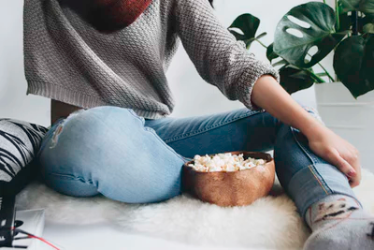 Tourist traffic and airport layovers may not sound like a relaxing way to spend your vacation. If that's the case, we hope our Belden-Stratford residents in Chicago, Illinois, enjoy these staycation suggestions.
Unplug Your Life
Time away from the hustle, bustle, and stress of work is bound to follow you if bosses and coworkers believe you can be contacted. There are colleagues who take the job home and want to share. There's the boss who never takes a vacation and doesn't respect personal time boundaries. And, of course, the disgruntled coworker who wants to text and email about daily gripes. The fact of the matter is that we are all electronically accessible unless we fully disengage our electronic devices. Yes, that means everything. You may discover peace and tranquility on your staycation.
Binge Watch a Series
The whole binge-watching phenomenon can be a terrific way to spend uninterrupted downtime alone or with friends. Consider ordering snacks, finger food, and beverages of your choice and settle in for a popular or off-beat series. These are some suggestions.
Game of Thrones
Grey's Anatomy
Friends
Final Destination movie franchise
Star Wars franchise (in chronological order)
The Blacklist
James Bond movie franchise
Madmen
Doctor Who
Monty Python's Flying Circus (TV or movies)
The point is to embrace total mindless entertainment and recharge your batteries.
Check Out the Local Free Scene
It may seem odd, but plenty of people are not entirely in tune with the great free things in their local area. Guide pamphlets and social media posts sometimes feel like nuisance advertising. But it may surprise you just how much fun and relaxation you can get nearby without spending a dollar.
Consider checking out free art gallery nights, museums, parks, sightseeing, and outdoor concerts. There's an entire network of people who further the fellowship of living and enjoying the local community. Take a moment and simply Google "free stuff near me" and see what turns up for your staycation.
Plan a Personal Pampering Day
Spending a leisurely staycation ought to be topped off with some time devoted to pampering yourself. Consider booking a spa day, three-hour massage or some personal indulgence. Whatever pampers your boat, book it. You deserve a dream staycation after all.
We hope our Belden-Stratford community members find these staycation tips helpful. If you or a friend would like more information about our Chicago apartments, call us today.