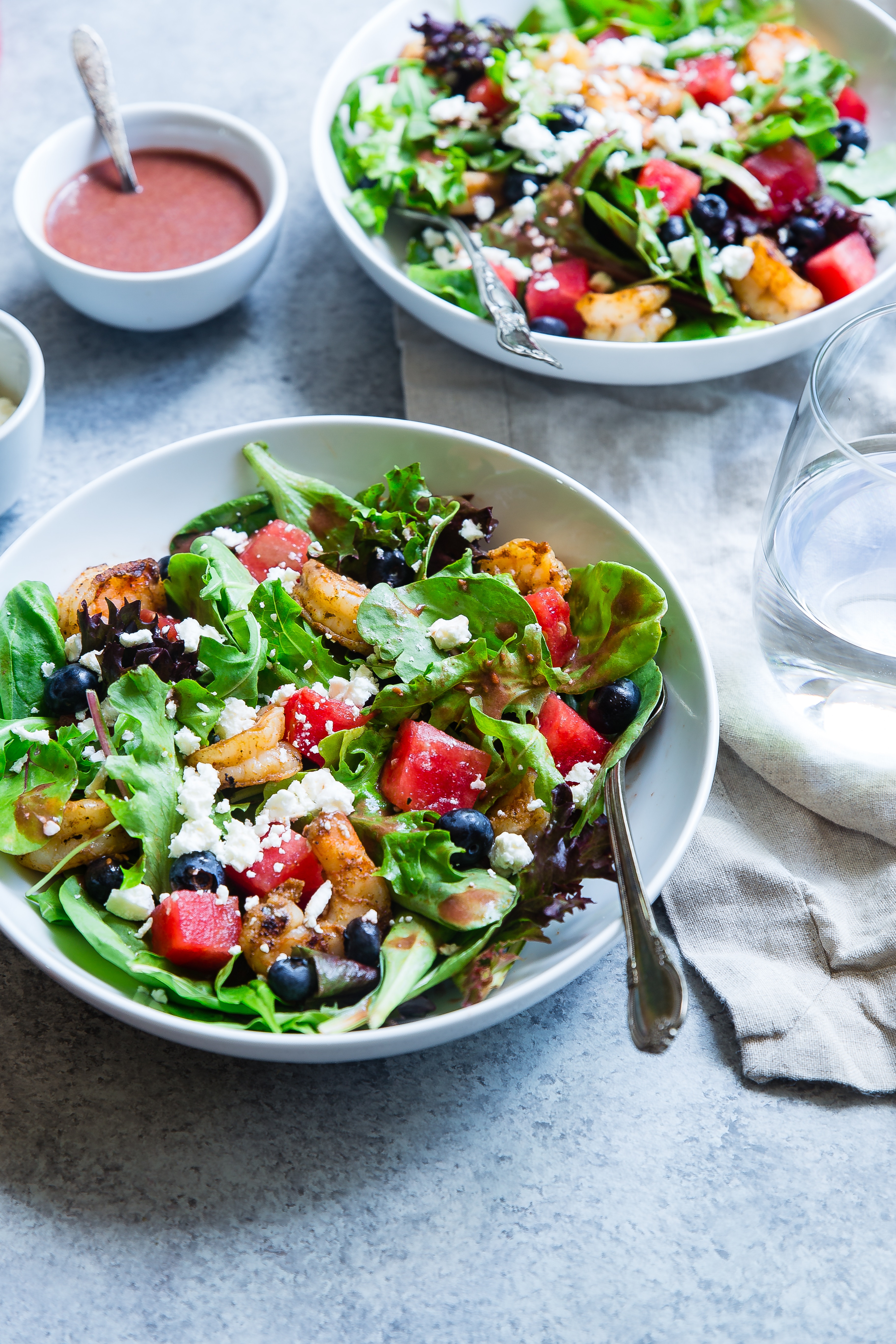 Salad dressings purchased in the store generally use low-quality oils like canola, soy, or sunflower oil. These bad fats can be high in calories and preservatives, artificial flavorings, and sugars. Expect these five homemade salad dressings curated from The Food Network to be lower in calories, free of trans-fat, and chemical-free.

5 Easy Homemade Salad Dressings
Classic Vinaigrette: Whisk 2 tablespoons red wine vinegar, 2 teaspoons dijon mustard, 1/2 teaspoon kosher salt, and pepper to taste. Gradually whisk in 1/3 to 1/2 cup olive oil.
Mediterranean: First make the Classic Vinaigrette then mash in 1/2 cup crumbled feta, whisk in 1 tablespoon chopped parsley, 1 teaspoon dried oregano and 1 diced plum tomato.
Lemon Balsamic: Whisk 2 tablespoons balsamic vinegar, 1 tablespoon lemon juice, 2 teaspoons dijon mustard, 1/2 teaspoon kosher salt, and pepper to taste. Gradually whisk in 1/2 cup olive oil.
Spiced Chutney: Whisk 2 tablespoons each mango chutney and lime juice, and 1/2 teaspoon each ground cumin and kosher salt. Gradually whisk in 1/4 cup vegetable oil.
Roasted Garlic: Slice the top from 1 head garlic; drizzle with olive oil, wrap in aluminum foil and roast at 400 degrees F until tender, 35 minutes. Cool, then squeeze out the cloves. Add the roasted garlic to Classic Vinaigrette, add to a blender with 3 tablespoons grated Parmesan until creamy.
The 3 Components of a Perfect Dressing
Fashion your own salad dressing creations using the spices and herbs that you love. Simply keep in mind these essential components when creating the perfect salad dressing base:
Choose the Perfect Oil – Choose quality olive oil, coconut oil, peanut oil, sesame oil, or walnut oil
The Right Acid – lemon juice, vinegar, citrus fruit, or rice vinegar
Base Seasoning – Which is 1/4 teaspoon of salt and ground pepper, but can extend to garlic, smoked paprika or an Italian herb mixture.
Additional Seasoning – Here is where you can be creative with Dijon mustard, shallots, lemon, minced cloves, or pine nuts.
Adding Balance – If your dressing is too acidic, simply add more oil, and if it's too bland, increase the acid and adjust the seasonings.
For your next Chicago, IL apartment home, visit us at The Belden-Stratford to explore our selection of spacious living spaces with fully equipped kitchens located in the heart of Lincoln Park.